Muscle and Joint Pain Relief
Helps in easing sore muscle as well as stiff and joints.
This blends has analgesic and anti-inflammatory properties, it contains essential oil of allspice, rosemary, arnica, birch, peppermint, camphor, vitamin e, in a base of grape seed,and jojoba.

Directions:
Apply a small amount to the painful or affected area. Gently massage onto the skin until fully absorbed.
To maximize the benefits, try to keep the area with a warm towel about 5 minutes after application.

For External use only.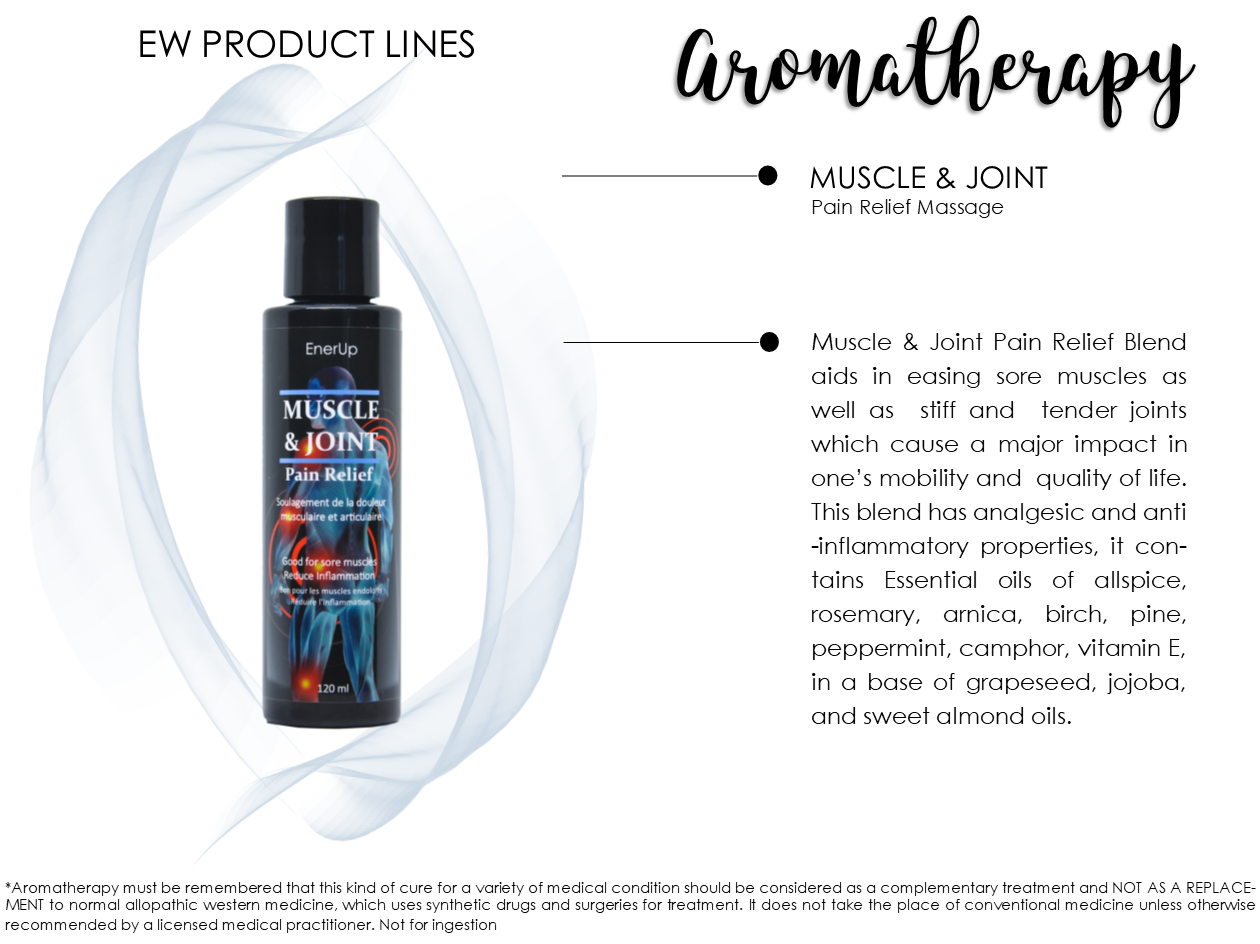 Retail Price
$57.68 CAD
Distributor Price
$43.26 CAD
PV
14
Product Details
Weight (g) 117
Package Type 120ml bottle
Package Quantity 1
Continue Shopping